Watch Video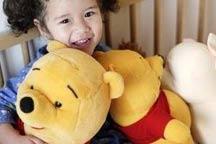 Play Video
China's exports could be hit by a new, stricter toy safety rule. The New European Union Toy Safety Directive will come into force in July next year, impacting China's toy and gift industry. Our reporter Li Yani visited a toy factory in Shenzhen, to find out how it will be affected.
Located in Pinghu of Shenzhen, Wai Lee Integrated Product Company was founded in 1987 and all its products are sold to the European and American markets. Now the company has more than 15,000 employees.
Sam Kwok, Production Manager of Wai Lee Integrated Product Company said "The new EU rules have an impact on our company, but the effect is not as deep as expected. We have fully prepared in advance."
The new directive is more rigid and has a lot of changes compared with the previous directive in terms of product safety, the requirements on chemical safety, mechanical, physical, and electrical performance. Sanitation and labeling requirements are also revised.
John Li, Engineering Director of Wai Lee Integrated Product Company said "The new directive imposes higher requirement on our project development. Our product design and material choosing process will make adjustment in line with the new directive."
One of the major challenges brought by the new toy safety directive is the increase of production cost. Some of the small-scaled companies may not have the ability to handle it."
According to Sam Kwok, the Production Manager, his company has invested a lot on improving the detection and inspection systems and he would have to hire more people to do the after-sale service when the new directive was implemented. He also mentioned that in order to take the new challenge and make up for the increase of cost, the company management needs to focus on improving its employee efficiency and the automation level.
The new directive imposes the enterprises both challenges and opportunities. It urges them to pay close attention to the changes, improves their technology and reduces risks by exploring diversified markets.
Related stories
Editor:Du Xiaodan |Source: CCTV.com