Watch Video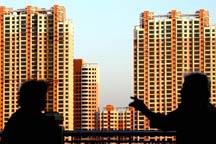 Play Video
Home buyers in Shenzhen might not have to wait too much longer for house prices to drop. Property experts are expecting them to decrease by as much as 50 percent by August.
The latest regulations are strict, and clear.
Home buyers wanting a second property must make a 50 percent down-payment, and pay an interest rate 1.1 times the benchmark rate.
The definition of a second home buyer has been clarified. It refers to a family unit, and applies to the second purchase by any member of the same family.
Guo Jianbo, Property Expert in Shenzhen said "The standards are fairly clear. It means that no matter whether the family has paid off the first loan, they have to face the higher interest rate and a greater downpayment. I think it is the most strict standard ever. "
The tightening measures aim to curb speculation on properties. They could help to cut housing prices in Shenzhen by half, in two months.
Guo Shiping, Director of Institute of Int'l Finance, Shenzhen University said "So far, all the central government's policies are monetary policies and they are fairly mild. Generally it takes 3 to 6 months for them to take effect. So, I think the property price in Shenzhen will drop 40 to 50 percent by August. "
But property agents in the city say that's unlikely.
Xiong Wei, Property Agent in Shenzhen said "There are some discounted properties in Shenzhen. I think the developers just pick up some properties to test the market. The bottom line is home buyers want prices to drop by 10 to 20 percent, and then they'll be eager to buy."
Analysts say home buyers should wait and see whether housing prices fall to a level that most of them can afford.
Related stories
Editor:Du Xiaodan |Source: CCTV.com