Watch Video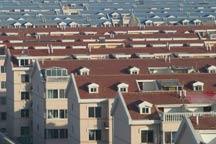 Play Video
Housing prices in China are still way beyond the capability of low-income earners. Public rental housing is one solution. But there are many difficulties in providing a stable supply of such accommodation.
A housing security act has already been included in the State Council's legislative plan for this year. The act will address the issue of public rental housing.
Experts say the legislation should also consider local economic development in rental housing construction.
In metropolitan areas such as Beijing and Shanghai, the legislation will help meet the needs of low income-earners.
But the project faces many obstacles along the way.
Gu Yunchang, Deputy Director of China Real Estate Research Association said "We have many issues to deal with, including approvals, capital resources and land supply. The relevant authorities should work together."
But who should bear the responsibility of developing public rental housing?
Gu suggests governments could establish companies or encourage developers to get involved.
Gu Yunchang, Deputy Director of China Real Estate Research Association said "Property rights of rental housing should belong to investors. If the government owns the property, it can form a company to manage the assets. If the rights belong to social welfare groups or NGOs, they should also be the ones managing it."
In 2006, Shenzhen announced a plan to build 140 thousand government-subsidized houses in 5 years. But by the end of last year, only 9 percent of construction had been completed. Capital shortage is the main reason for the delay.
Gu Yunchang said "Capital can be taken from government revenue, or by issuing bonds or borrowing from banks. But the cost would be difficult to retrieve as margins are very low. So the government needs to find their own capital support."
Beijing is exploring a new development model for public housing. Developers only have to pay a land rental fee to obtain land lots to be used for building public rentals. The cost is largely reduced. Meanwhile, Shanghai is encouraging developers to build public rental housing estates in rural areas.
What can we learn from Singapore?
Editor:Xiong Qu |Source: CCTV.com