Watch Video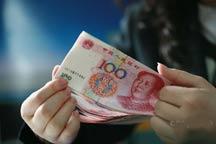 Play Video
Leaders from around the world had their say about the de-pegging of the yuan from the dollar. But what do the Chinese people think? We asked them whether they think they'll be better off.
Residents in Beijing reacted to the news with mixed feelings.
Ms. Li, one Beijing resident said "I don't think we should be affected by the international market or by the international situation. We should maintain a strong RMB market."
Some are excited about the stronger purchasing power abroad.
Li Zhaoxin, one Beijing resident said "It will be cheaper for us ordinary people to buy things or travel abroad. Our purchasing power will be strengthened if the RMB appreciates. "
Parents are also glad. It should cost less to send their children overseas to study.
Xue Mei, one mother said "We are surely going to use Renminbi in exchange for foreign currency to pay for tuition and living expenses, when our child goes abroad. This way, it means that the costs for sending our child abroad are actually decreasing. Right?"
But businessmen are worried that exports will be hurt, and economic growth will be curbed.
Hu Wei, one businessman said "For the common man, this is perhaps not such a good thing. Because if the Renminbi appreciates a lot, then that'll affect our country's exports. Also, local desire for consumption isn't that high yet, hence there will be an imbalance. Therefore, this will most probably mean a period without much economic growth."
Businessmen are also worried that overseas investors will be less willing to invest in China, and overseas tourists less willing to travel and spend in China.
Editor:Xiong Qu |Source: CCTV.com