Watch Video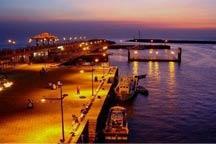 Play Video
Restrictions on travel to Taiwan, could be eased for Chinese mainland visitors by the end of this year. At the second straits forum in Fujian province, a Taiwanese tour operator revealed that tourists will soon be able to come alone to the island, instead of having to rely on tour bookings.
Business and tourism across the strait is opening up.
At the second Straits Forum in Fujian, a Taiwanese tour operator said visitors from the Chinese mainland will soon be allowed to travel to Taiwan, alone.
Currently, mainland visitors have to book through an agent and travel with a group.
Zeng Junxiong, Executive Director of China Straits Culture Tourism Assoc. said "By the end of the year, tourists from the mainland will be permitted to travel to Taiwan on their own. The new regulation will bring a new wave of mainland visitors to Taiwan. A platform like the Strait Forum attracts many visitors from Taiwan and, through more communication and understanding, more mainland visitors will come to Taiwan. The tourism markets both in the mainland and Taiwan will be boosted."
With an increasing number of travellers across the Straits, air fares are expected to decrease.
Li Jiaxiang, Director of Civil Aviation Administration said "The airlines from the mainland and Taiwan talk about the air-ticket price, and the fare can be reduced by 10 to 15 percent after the forum."
Analysts expect more and more people to travel between the mainland and Taiwan, both for business and for leisure.
Related stories
Editor:Xiong Qu |Source: CCTV.com