Watch Video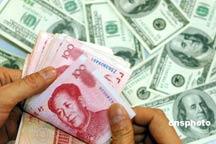 Play Video
The yuan soared to its highest level Tuesday morning, since the currency's revaluation in July 2005. China's central bank set the yuan's daily mid-point at 6.7980 against the dollar on Tuesday.
The mid point rose nearly 300 basis points from Monday's mid point. On Monday, the yuan closed up 0.4 percent. This came after the central bank announced on the weekend, it would continue the reform of the Renminbi exchange rate regime to enhance flexibility.
The central bank ruled out a one-off revaluation, saying it will keep the exchange rate at a basically stable level. But the yuan closed down on Tuesday afternoon at 6.8138.
Editor:Xiong Qu |Source: CCTV.com