Watch Video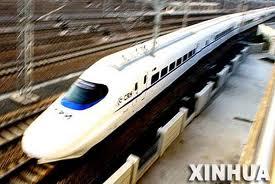 Play Video
The Ministry of Railways has released its plan to cope with additional travellers in and out of Beijing, during this year's summer vacation.
The 62-day period begins on July 1st, and ends on August 31st. During that time, 317 million passengers are expected to travel by train. The daily passenger number is estimated at 5 million, up 8 percent on last year. 44 additional journeys to and from Beijing will be added. That includes an extra 14 carrying passengers to and from the Shanghai World Expo.
As usual, most travellers during the summer break will be sight see-ers, and students travelling between home and school. Many will also journey to the World Expo.
Editor:Xiong Qu |Source: CCTV.com