Watch Video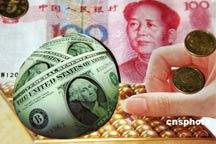 Play Video
The yuan's exchange rate mid-point has retreated from the level it reached on Tuesday.This is evidence that the new round of exchange rate reform will be a two-way street.
China's central bank set the yuan's daily mid-point at 6.8102 against the dollar on Wednesday. It rose nearly 200 basis points from Tuesday's mid point, a little stronger than yesterday's close in the spot market. The yuan slipped yesterday after the central bank set the mid-point at highest level in five years.
China's central bank announced over the weekend it would push forward reform of the Renminbi exchange rate to make it more flexible, but ruled out a one-off revaluation.
Editor:Xiong Qu |Source: CCTV.com