Watch Video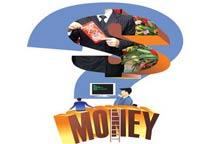 Play Video
Japanese people are set to find out who's earning the big money. It's thanks to a new rule requiring disclosure of pay for executives, receiving 1 million U.S. dollars or more. But the list of millionaire bosses is surprisingly short and many of them are foreigners.
Nissan's head, Brazilian-born Ghosn, who also has French citizenship, says 44 percent of its board directors are foreigners. It was also recently revealed that Sony Corporation Chief Executive Howard Stringer, earns more than 8 million U.S. dollars every year.
Analysts say the disclosures mark a dramatic shift for Japan's corporate culture. A study by PricewaterhouseCoopers estimates that top Japanese executives earn an average 500 thousand US dollars a year.
Editor:Xiong Qu |Source: CCTV.com