Watch Video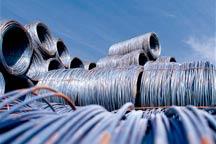 Play Video
China says it will cancel the tax refund for 406 exported products, to take effect from July 15th. Officials say the move aims to reduce the country's dependence on exports, while balancing the economic structure. Many steel products will be affected. CCTV reporter finds out how the cancellation will affect China's steel sector.
From May this year, China has moved to push forward on the targeted energy consumption reduction. The latest policy aims to control the export of high energy consumption products, and to wash out old production capacities. But the cancellation does put pressure on China's steel sector.
Liu Qiuping, Chief Analyst of Xibin New Line Stock Co., Ltd. said "Prices for major steel products fell on Wednesday in Shanghai, at about 50 yuan per ton. Generally speaking, China's steel sector has been sluggish for quite a long time, and the new policy will definitely dampen the market. And prices may continue to drop."
Experts also say the cancellation of the tax refund will raise the export cost of China's steel products, while weakening China's competitive advantage.
But in the long term, experts explain the move may reduce dependance on iron ore imports. Cutting down unnecessary steel exports means that China can also reduce its consumption of iron ore. Ultimately, the cancellation is good for the sound development of China's steel industry.
Related stories
Editor:Xiong Qu |Source: CCTV.com