Watch Video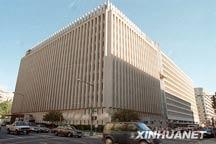 Play Video
The World Bank's Country Director for India, says the bank is committed to supporting India's development agenda.
India has been loaned some 9.3 billion US dollars, and Roberto Zagha says it's partly in response to the 2008 economic crisis. He says that during the recession, the IMF and the World Bank were guided by the G20 governments, to provide funds to strengthen financial systems.
Roberto Zagha, Country Director of World Bank said "We will ensure that we have information disclosure, we have financial system reviewed, we have a variety of safeguards which will ensure proper use of resources."
Editor:Xiong Qu |Source: CCTV.com