Watch Video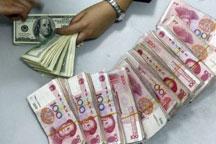 Play Video
China's currency, the yuan, jumped on Friday to the strongest level against the U.S. dollar since July 2005, when China's central bank vowed to make its foreign exchange regime more flexible.
The central bank set the daily mid-point at 6.7896 against the US dollar. It's 0.3 percent stronger than Thursday's mid-point.
China's central bank announced over the weekend it would push forward reform of the currency exchange rate to make it more flexible, but ruled out a one-off revaluation.
The yuan's value has gained half a percent against the US dollar this week.
Editor:Zhang Pengfei |Source: CCTV.com