Watch Video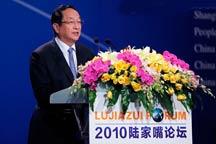 Play Video
China's financial regulators and power brokers gathered in Shanghai over the weekend, to kick off this year's Lujiazui Forum 2010. Attendees focused on financial transformation in the post-crisis era.
Liu Mingkang, chairman of China Banking Regulatory Commission, says the average capital adequacy ratio of the country's commercial banks was 11.1 percent in the first quarter of the year. This more than met the target. Liu is reminding banks take a calm approach to the current financial situation.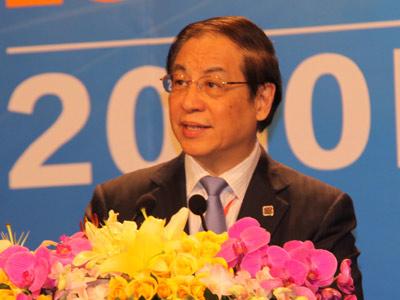 Liu Mingkang, chairman of China Banking Regulatory Commission
Liu Mingkang, Chairman of China Banking Regulatory Commission said "Traditional commercial banks must maintain their firewall with the capital market. That separation should also been maintained between banks' parent companies and subsidies, between counter and behind the scenes."
The commission says enterprises should upgrade their financial structure, and expand direct financing. It also warns against increasing low-down trades.
Shang Fulin, Chairman of China Securities Regulatory Commission sid "There are low-down trades in enterprises' M&A, and they have become the major problems in our market supervision."
The Commission says it will make efforts to establish a multi-layer insurance market, improve supervision, and strengthen risk control measures.
Wu Dingfu, Chairman of China Insurance Regulatory Commission said "We should try hard to avoid systematic risks. That's the basis of the industry's future development."
At the forum, the central bank called for lessons to be learnt from the global financial crisis. It says macro economic policies should focus on stability and sustainability.
Editor:Xiong Qu |Source: CCTV.com