Watch Video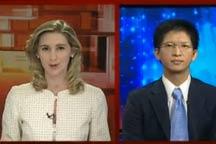 Play Video
For more on the G20 summit, joining us is Professor Zhang Yong from the Hong Kong University of Science and Technology.
1. What did you think of the results of the Toronto summit?
2. G20 leaders have committed to slash budget deficits by half within three years, and reduce government debt. How hard will this be to achieve?
3. Keeping the global economic recovery on track was a major focus at the meeting. What do you think the G20 nations should do to balance recovery and growth in different regions?
4. There are discussions about exit plans for economic stimulus measures. What are your thoughts on that?
Editor:Xiong Qu |Source: CCTV.com