Watch Video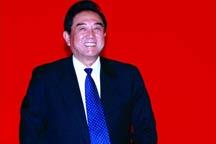 Play Video
A delegation, headed by the chairman of Taiwan's Straits Exchange Foundation Chiang Pin-kung, arrived in the Chinese mainland city of Chongqing on Monday. The delegation came for talks with the mainland, to sign a significant and long-awaited economic pact.
The chairman of the mainland's Association for Relations Across the Taiwan Strait, Chen Yunlin greeted Chiang Pin-kung and the delegation at the hotel.
The upcoming fifth round of talks between the Chinese mainland and Taiwan is set for Tuesday. That's when the two sides will ink the Economic Cooperation Framework Agreement -- a landmark trade deal that's expected to boost two-way trade by around 100 billion U.S. dollars a year.
Chen Yunlin, Chairman of ARATS said "The signing of the two agreements is an important strategic measure. The two sides across the Straits together want to improve the competitiveness of the Chinese nation and to tackle new problems."
The pact will do away with tariffs on hundreds of products traded across the Taiwan Strait, and allow Taiwan firms access to 11 service sectors on the mainland, including banking, accounting, insurance and hospitals.
Chiang Pin-Kung, Chairman of SEF said "To Taiwan, the agreement not only opens up the main veins of our economy, but also provides great opportunity for Taiwan products to compete fairly with products from ASEAN in the Chinese mainland market."
Related stories
Editor:Xiong Qu |Source: CCTV.com