Watch Video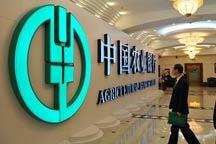 Play Video
Analysts say Agricultural Bank of China is preferring a relatively conservative price range. That's because the movement of the capital market is still unclear, but AgBank wants to ensure a good performance.
AgBank is attracting investors by promoting itself as "the last of China's state-owned big banks to list on the market ". The lender is reminding investors this is the last opportunity to get in on the action. AgBank has the advantage of many more rural branches than other big banks. And, it has the highest proportion of deposit among the big state-owned lenders. The bottom line? AgBank has greater potential for profit than all the others.
But disadvantages remain - it's not a good time for AgBank to go public. The A-share market tumbled following the Greece debt crisis, affecting the overall market.
Editor:Xiong Qu |Source: CCTV.com