Watch Video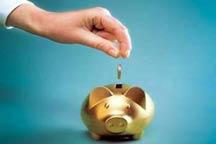 Play Video
Government fiscal income this year is expected to hit 8 trillion yuan, a record high. But private income is having trouble keeping up.
Fiscal revenue in the first five months of this year, grew more than 30 percent over the same period last year. The annual growth of tax revenue has been rising quickly, and the rate has been above that of Gross Domestic Product for many years. In 2003 when the GDP grew 10 percent year-on-year, tax revenue increased by over 20 percent. In 2007, the gap widened to almost 19 percentage points.
But in contrast to the feverish growth of fiscal revenue, the income for workers is still low. Official statistics show that in 2009 the average income per capita was about 1500 U.S dollars a year for Chinese residents.
Editor:Xiong Qu |Source: CCTV.com