Watch Video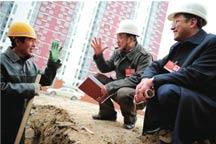 Play Video
Employers in China's big cities are being forced to lift pay, to find and keep staff. They used to rely heavily on migrant workers to take the lower paid jobs, that employees need little training or education for. But as our reporter Guan Xin finds out, the supply of cheap labor to big cities is decreasing.
Xiao Ding works in a Hunan cuisine restaurant in Beijing. She comes from the countryside of Jiangxi province. This year her salary increased 200 yuan per month, in addition to other new welfare benefits.
Xiao Ding, Worker of Zhengxiangwei Restaurant said "Life is better than last year. That is what I have been hoping for."
Her employer, Mr. Yi says the new generation of migrant workers demand greater pay.
Yi Mingzhe, Partner of Zhengxiangwei Restaurant said "Now the staff in the catering industry are born between 1980s to 1990s. They are different from the older generation. The older migrant workers just save money and mail it home. But the newer generation has a higher demand for living standards. They want to go to McDonalds, and like entertainment, and social activity. There is a demand for higher salaries."
Mr. Yi also says it is harder to recruit workers, because those who are better educated are not willing to take up low-end jobs.
They want occupations with higher salaries and social status.
China's labor cost is rising year by year, due to the decreasing supply of young labors. Experts say one fundamental reason is the changing structure of China's population.
Economists say during the initial phase of economic development, China had to create employment for the surplus of labor in the country. That put downward pressure on the average wage, and as a result China enjoyed a considerable period of cheap labor.
But now, the trend is reversing as the pool of laborers shrinks.
Xiao Ding says despite the salary increase, she is not satisfied with the status quo. She hopes to receive more training and education and build on her abilities. As a result, she can earn herself a brighter future in this prosperous city.
Related stories
Editor:Xiong Qu |Source: CCTV.com