Watch Video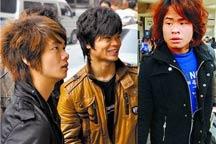 Play Video
As we saw in that report, Xiao Ding is one of the "new generation migrant workers". The term refers to those born post 1980, working in the city but registered as farmers back in their rural hometowns.
Currently there are about 100 million new generation migrant workers, making up nearly half of China's 230 million-strong rural migrant workforce. They symbolize the changing landscape of China's labor force, and play a principal role in the country's economic and social development.
Compared with traditional rural migrant workers, they are better educated. But they generally lack the experience in agricultural work. They are more familiar with urban lifestyles than their predecessors, but expect higher salaries, better working conditions and employment opportunities.
Studio discussion: Challenges facing migrant workers
Related stories
Editor:Xiong Qu |Source: CCTV.com