Watch Video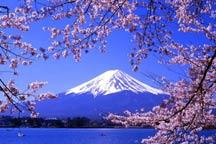 Play Video
Japan is also making life easier for Chinese tourists. It's eased regulations for visa applications, and made its visa offices more accessible. The new policy takes effect on July 1st.
It's the country of the rising sun, and will soon have a rising number of Chinese tourists too!
Under the new regulation, more Chinese residents will qualify for a Japanese tourist visa.
Japan used to require applicants to have an annual income of 250 thousand yuan. That's been reduced to 100 thousand.
From July 1st, all Japanese consulates in China will be allowed to handle individual applications for travel visas.
And the number of travel agencies allowed to apply on behalf of their clients, has risen from 48 to 290 nationwide.
Travel agents are capitalizing on promoting Japan tour packages.
Zhou Jing, Director of China International Travel Service said "We have designed special package tours for parents and kids since summer vacation is coming. For example, parents can take their kids to Disneyland in Tokyo. They can also adjust the schedule by themselves. "
Figures show package tours to Japan are in high demand.
Tourists eager to go to Japan during this peak season can also choose self-service trips, but they have to pay higher costs for transportation and boarding.
Industry experts also say that due to language differences and transportation, the number of Chinese tourists taking self-service trips won't increase in the short term. The market will still be dominated by package tours.
Editor:Xiong Qu |Source: CCTV.com