Watch Video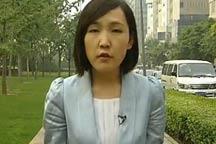 Play Video
Our reporter Guan Xin took to the streets to find out how locals feel about their level of income. She asked for their views on the wealth disparity, and what the government can do to make distribution more equal.
How do ordinary Chinese people feel about their income level? Do they feel the pinch from the gap between rich and poor? Take a listen to the answers from people on the street.
Mr. Cao said "I feel the gap is widening. Now the rich people are getting even richer, while the poor ones are getting poorer. "
Ms. Sun said "I think the income gap is an issue. That's why everyone is talking about it."
Ms. Huang said "I think the gap is big. Especially between the executives and ordinary workers."
Mr. Chen said "So far the problem has not been very acute. But it could get more severe if not properly controlled."
The income distribution adjustment is at the top of the agenda of this year's government policies. What is the public's opinion on the issue, and how do they think the income distribution can be made more just and fair?
Ms. Huang said "I hope the salary of ordinary workers can be increased year by year."
Mr. Chen said "One method is the transfer payment of the government. Tax policies can also help adjust income. The threshold for personal income tax should be raised. "
Mr. Cao said "The government could use tax as a tool to adjust. But that's not the fundamental solution. Ultimately, it needs the adjustment of the national income structure. "
Related stories
Editor:Xiong Qu |Source: CCTV.com