Watch Video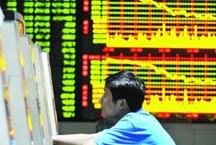 Play Video
Thursday is the first day of the second half of 2010. In the first half, China's A share market performed badly, falling more than a quarter. That's the biggest drop in any market around the world.
By the end of June this year, most global stock markets were keeping a downward trend. Japan's Nikkei 225 fell more than 10 percent. Hong Kong's Heng Seng composite was down nearly 8 percent. France's CAC 40 index decreased more than 12 percent, which is the worst in Europe. However, the A share market topped them all, falling by more than a quarter.
Analysts say investor sentiment is taking a hit from the poor performance.
Huang Xiangbin, Principal Policy Analyst of Cinda Securities said "The A share market declined below the 250-day moving average recently. I think investor sentiment is being affected, so there are some panic sell offs. Meanwhile, Agriculture Bank of China's IPO price may also be affecting the stock market."
Insiders say many factors are responsible for the downward trend. Debt crises are still spreading across the Euro zone. The U.S. economic index is not positive. And the government's curbing policy for the housing market is also influencing the A share market.
According to June 30th's close, the market value has lost more than 5.8 billion yuan in the first half of the year.
Editor:Xiong Qu |Source: CCTV.com