Watch Video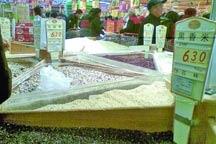 Play Video
Unusual fluctuations in the prices of mung bean and garlic prompted an investigation by China's top economic planner. The National Development and Reform Commission, in cooperation with two other government departments, has delivered penalties in four cases of price manipulation.
In Jilin Province, a corn wholesale company has been found guilty of fabricating price surge rumors. The false information was spread with the help of around 100 other companies, in a collective bid to manipulate market prices. The corn company has been slapped with a penalty of 1 million yuan.
In Shandong, a vegetable trader who tried to gouge up prices by overstocking garlic and mung bean has been fined 100 thousand yuan.
A prefectural level vegetable refrigeration association in Henan Province has also been fined for manipulating garlic prices. A similar case in Guangdong Province has resulted in the mung bean trader being fined around 20 thousand yuan.
Xu Kunlin, Chief of Price Supervision Department, NDRC said "We have expanded our supervision scope from wholesale farm produce to some parts of the retail sale product. We will monitor fluctuations in both the price and the storage of products."
The NDRC says they will establish a more comprehensive price supervision system, in order to keep an eye on market price fluctuations. The commission is also set to unveil tougher penalties to deter those hoping to make a tidy profit from gouging up prices.
Editor:Xiong Qu |Source: CCTV.com