Watch Video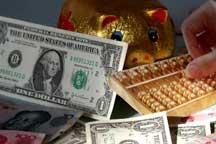 Play Video
The State Administration of Foreign Exchange has made comments about the country's forex reserves in a question-and-answer section on its website. It's an effort to increase public understanding of its management of forex reserves.
Experts say it's a positive move for increasing transparency. But they also say information should be cautiously disclosed, because details of specific investments could cause market swings.
Ding Zhijie, professor of Univ. of Intl' Business & Economics, said, "It should be encouraged for government bodies like the forex administration to increase transparency. The Q and A information on its website could help the public better understand how forex management works.
But inappropriate information disclosure may cause difficulties in forex management. So we must careful about how much information can be disclosed. "
Editor:Zhang Jingya |Source: CCTV.com