Watch Video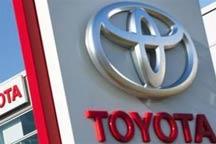 Play Video
Toyota has started recalling more than 90 thousand luxury Lexus and Crown vehicles in Japan today, over defective engines. It's the latest setback for the automaker that has been plagued by safety problems.
Toyota told the Japanese government Monday it will recall around 92,000 cars. The vehicles have defective valve springs - a crucial engine component that could make the automobile stall while in motion.
Toyota says recalls in overseas markets are set to follow, bringing the number of affected vehicles to around 270,000 globally.
The quality problem affecting top-of-the-line models comes as Toyota struggles to recover from the massive global recalls that started last October. It's already recalled more than 8.5 million vehicles for various problems, including faulty gas pedals, braking software glitches and defective floor mats.
Experts say the most recent recall has worsened the car manufacturer's problems.
Hans Greimel, Asia Editor of Automotive News said"They have done well in eventually dealing with the earlier recalls and that just started to die down. Now this comes up again and reminds everybody about the recall issues. So it's bad timing for Toyota."
The company announced the latest quality problems last week, after over 200 complaints were received. No accidents or injuries have been reported because of the defect.
Toyota will recall 6,000 Lexus cars in China. But at the Lexus dealership in south-western Yunnan Province, the manager says they haven't yet received any recall announcement from the company. All of the models that may be affected are still for sale. The store will continue selling those cars until it receives confirmation from Toyota.
Japanese carmakers have been hard hit by a string of safety recalls this year. Japan's Transport Ministry said last week that Toyota, Honda, Nissan and Mitsubishi Motors will recall more than 100,000 vehicles in Japan due to defective air bags and seat belts.
Editor:Xiong Qu |Source: CNTV.CN