Watch Video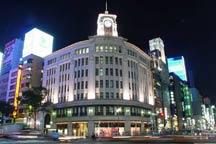 Play Video
In Japan, the average land prices in 2010 dropped by 8 percent compared with that of last year, with big cities like Tokyo and Osaka leading the fall.
Japan's National Tax Agency has released the 2010 national "route value". Route value is the price per square meter for residential and construction land, situated along main streets. The figures show land in Tokyo dropped in value by more than 10 percent, followed by Osaka down 9.4 percent. The highest route values in capital cities have also fallen, some plunging by more than 25 percent.
Analysts say low demand for land, an increasing number of unused commercial buildings, and less hot money is behind the price drop.
Editor:Xiong Qu |Source: CCTV.com