Watch Video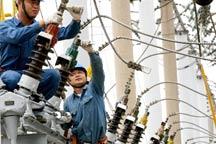 Play Video
At least 16 provinces, autonomous regions and municipalities in China are sweltering in the summer heat. As temperatures are set to reach 40 degrees Celsius in some areas, electricity demands are surging.
On Monday, electricity consumption in Beijing hit more than 14 million kilowatts - a record high. And electricity demand in Tianjin also reached an all-time high, with more than 9 million kilowatts consumed due to heavy usage of air conditioning. Demand in the southern city of Guangzhou hit more than 10 million kilowatts, another record high and 10 percent more than a year ago.
A local electric company says the hot weather could lead to tighter power supply for July. According to Central China Grid, power demand in the central part of the country jumped more than 20 percent year on year.
Editor:Xiong Qu |Source: CCTV.com