Watch Video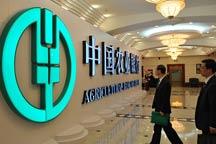 Play Video
First tonight, the Agricultural Bank of China, one of China's largest state-owned lenders, conducted its online subscription on Tuesday. The share offer will be listed on the stock markets following the completion of the subscription process.
The Agricultural Bank of China has set the price range for the Shanghai portion of its IPO at 2.52 to 2.68 yuan per share. With the initial public offering price to be settled this Wednesday, investors should subscribe according to the upper limit of the price range. If the final issuing price is lower than 2.68 yuan, the price difference will be returned to online investors.
Individual subscribers are required to order shares in the unit of 1,000 shares, with a maximum subscription volume of no more than 10 million shares.
Experts are warning that AgBank's could face some challenges.
Yin Guohong, Director of Dongxing Securities Research Institute said "The timing might pose a bigger challenge to the Agricultural Bank of China than to other banks. The whole market has just survived and is still recovering from the global financial crisis. From an operating trend point of view, now is the time when the market is slumping from a temporary peak."
But the latest figures unveiled by AgBank may boost share performance. In the first quarter of the year, net profits increased over 38 percent to reach 24.9 billion yuan. And non-performing loans have been maintained, with a 2.46 percent increase at 109 billion yuan.
Editor:Xiong Qu |Source: CCTV.com