Watch Video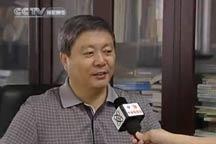 Play Video
There have been a number of questions and concerns about the new guidelines, issued by China's General Administration of Quality Supervision, Inspection and Quarantine. In an exclusive interview with CCTV, the chief of the legislative department explained the details.
Some consumers insist that the 30-thousand yuan penalty for companies that refuse to recall their defective products, is too small.
One Beijing consumer said "It should set the standard of the penalty according to the sales volumes. The penalty should be many times higher than the sales volume to warn them."
Here's what the quality watchdog had to say about that.
Liu Zhaobin, Chief of Legislative Department said "As a regulation issued by our administration, the 30-thousand yuan penalty is the maximum penalty we're allowed to set according to our upper administrative law."
Some experts say an implementing regulation is needed to enforce the guidelines. They also wanted the administration to define what products fall into the "home appliance" category.
The administration says it's now working on drawing up lists of affected products.
Liu Zhaobin, Chief of Legislative Department said "We're targeting products which usually have higher risks, more complaints. We are drawing up a list of those products. And as a supplement, we will list an extra article into the guideline, of products that apply on some rare occasions."
The administration also explained that electronic products not used at home but in the office or elsewhere, also fall under the regulation.
The transaction volume of China's home appliances reached 700 billion yuan last year. Experts say it could increase 10 percent this year.
Editor:Xiong Qu |Source: CCTV.com