Watch Video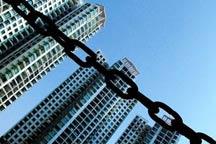 Play Video
It's been two months since the State Council initiated those measures to rein in the red-hot property market. With the policy effectively putting a halt to soaring housing prices, developers' enthusiasm is also starting to wane.
Before the curbing efforts began in April, land transactions in Beijing had been skyrocketing since the previous year. On March 15th alone, 6 plots of land were sold. The total transaction volume reached 14 billion yuan.
But the unveiling of a series of government policies snapped the market trend, shrinking land transaction volumes by around 50 percent. Land sold in April and May was maintained at only 10 plots.
Experts say it's a sign that the central government's policy is proving to be effective.
Yan Jinming, Chief of Land Policy Research Institute said "People had lost their minds in the property market. It was irrational because land prices were higher than housing prices. But in some first tier cities, housing prices have become more flexible, and it's starting to affect land prices. So developers are becoming more sensible when purchasing land."
The Beijing municipal government has allocated 2,500 hectares of land for housing construction. That's an increase of 1,000 hectares compared with last year.
The expansion of the land used for housing will form a steady foundation for controlling land prices.
Yan Jinming said "Land price is determined by supply and demand. So if you expand the supply, then the price will go down."
Figures from the central government shows that land transactions in other cities have also shrunk in the past two months.
Editor:Xiong Qu |Source: CCTV.com