Watch Video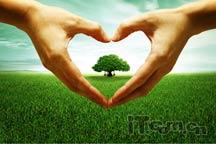 Play Video
Forum participants also visited local green businesses, and discussed cooperation on environmental issues. Representatives from Taiwan say both sides should work together to boost the green energy industry.
Representatives of the Cross-Straits Economic Trade and Cultural Forum took a good look at Chinese mainland's green businesses yesterday. Of particular interest were examples of cutting-edge technology. Representatives from Taiwan also introduced their environmental protection measures. All attendees expressed a willingness to work together, and create environmental gains for residents on both sides of the Taiwan Strait.
Xie Yanru said "We hope both sides can join hands in the environmental industry, to improve the air quality across the Taiwan Strait. Cooperation can create a better living environment for people from both sides."
The theme of this year's forum is the new energy industry, energy saving and pollution reduction. Representatives from Taiwan say cooperation in the green energy sector can enhance competitiveness in the global market.
Chen Shiyi said "Taiwan has advanced technologies in the new energy industry, including solar energy and wind power energy. The Chinese mainland also enjoys advantages in this area. If the two sides can work together, the future will be very bright."
He says the two sides should also work together in other sectors, including the development of electric autos and support for disaster relief.
Representatives are expected to finalize their proposals in the coming days, and present them to the forum.
Editor:Xiong Qu |Source: CCTV.com