Watch Video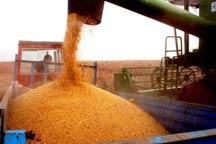 Play Video
It's the peak season for summer grain purchasing, but the price of wheat is higher than previous years. The State Administration of Grain says supply is sufficient, and prices will remain stable.
In one of Henan's largest flour processing companies, purchase prices vary from day to day. The current price is just over 2 yuan per kilogram. Farmers say such prices are quite good in recent years.
Yang Aimin, Farmer in Henan Province said "I sold 5,000 yuan worth of wheat, which is 200 yuan more than last year."
Peng Jianbing, one wheat purchaser said "We spent 200 thousand yuan more than last year to purchase the same amount of wheat. But from another angle, the money goes to boost farmers' incomes."
The grain administration says companies across the country have purchased a total of nearly 32 billion tons of wheat, up by more than 350 million tons from last year.
Zeng Liying, Deputy Director of State Administration of Grain said "It's been a good crop for wheat this year, so supply is exceeding demand. At the same time, there's also plenty of storage. So wheat prices will remain stable in the future."
Now that the price of wheat has far exceeded the country's lowest purchase level, the administration is calling for prices to remain stable. Grain storage companies in Shandong and Henan have stopped purchasing grain. The administration says China's summer grain crops have yielded good harvest for the past seven years.
Zeng Liying said "Supply is abundant. We auction 4.5 million tons of wheat every week, but only 20 percent are really sold out. The government has the ability to control the market, so consumers don't need to worry about it."
Now the administration has sent out supervision teams across the country, to regulate wheat purchase standard and prices, and to maintain circulation of supply.
Related stories
Editor:Xiong Qu |Source: CCTV.com