Watch Video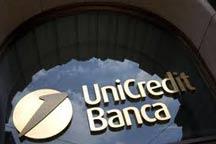 Play Video
Some of Europe's biggest banks are in discussions with Italy's largest bank UniCredit, over its proposal for a 20-billion-euro private sector fund to help failing lenders.
The privately financed fund will be an alternative to a EU-proposed bank tax to help pay for the financial crisis. Sources say the proposed 20 billion euro fund would be raised over five years, and could be put to other big European banks in the coming weeks.
UniCredit's Chief Executive says the fund will provide guarantees to support ailing banks for the issuance of secured notes. The UniCredit-proposed fund is among a number of proposals to shore up the banking system and curb risk from failing lenders in the wake of the financial crisis.
Editor:Xiong Qu |Source: CCTV.com