Watch Video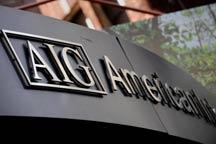 Play Video
The board of American International Group will meet this week, to consider the future of its AIA unit.
AIA, AIG's Asian crown jewel, is a key cog in the insurer's plans to repay US taxpayers for its bailout. At least four consortiums made up of private Chinese investors have approached the US insurance giant to acquire its Asian unit. The investors approached AIG and the US Treasury Department shortly after Britain's Prudential aborted a plan, to take over AIA in June.
The mainland investors involved are believed to have indicated they strongly support Chinese insurers and banks. However, AIA declined to make any comments.
Editor:Xiong Qu |Source: CCTV.com