Watch Video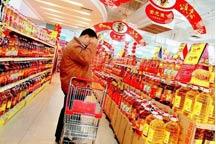 Play Video
The National Development and Reform Commission, China's top economic planner, has written a draft regulation to fight price manipulation.
Companies that give misleading or false information about price increases, will be fined up to 2 million yuan. The announcement cements intensifying efforts to crack down on profiteering that could drive inflation.
Since the beginning of this year, there have been several operators fudging and spreading information about price increases. They've also hoarded goods, triggering abnormal market price fluctuations and seriously disturbing market order.
The government is committed to fighting price manipulation, in order to contain inflation within 3 percent this year.
Editor:Xiong Qu |Source: CCTV.com