Watch Video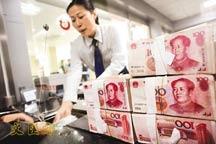 Play Video
China will allow the sale of yuan-denominated financial products in Hong Kong. It will also lift a cap on the purchase of yuan by corporations in the city, to meet growing demand for the Chinese currency.
The Hong Kong Monetary Authority and the People's Bank of China will sign an amendment on the yuan clearing agreement on July 19th. The amendment will allow individuals and companies to transfer yuan in their accounts between banks, facilitating investments in yuan products.
China has used yuan trade settlement as a starting point to gradually internationalize the currency. It is extending the yuan trade settlement scheme to 20 provinces, autonomous regions and municipalities in China, and all overseas nations and regions.
As a pilot location for the yuan's globalization, Hong Kong has been allowed to settle cross-border transactions in the yuan since last year.
Editor:Xiong Qu |Source: CCTV.com