Watch Video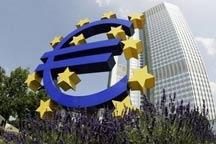 Play Video
EU nations have given the go-ahead for Estonia to become the 17th country to join the eurozone. The move is a boost for the Baltic country, and a sign of confidence in the troubled currency union.
EU finance ministers say the nation of 1.3 million can join the eurozone at the beginning of next year. The official exchange rate is set at one euro to 15.6466 Estonian kroons. Estonians believe swapping to the euro will encourage foreign investment, after an economic boom turned to bust. With growth falling 14.1 percent last year, it's now forecast to grow 4 percent next year.
Neighboring Latvia and Lithuania, whose economies are more troubled than Estonia's, say they aim to enter the eurozone by 2014 at the earliest.
Editor:Xiong Qu |Source: CCTV.com