Watch Video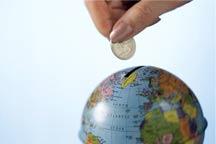 Play Video
The Ministry of Commerce says China's non-financial foreign direct investment totaled 43.3 billion yuan in 2009. Let's have a quick look at China's efforts in the past few years to expand its overseas market.
1. 2005 PetroChina purchased Kazakhstab Oil worth US$4.1bln
2. 2007 China Investment Co. purchases 10% shares of Morgan Stanley worth US$5bln
3. 2008 ICBC spends US$5.6bln to purchase 20% shares of The Standard Bank of South Africa
4. 2009 Sinopec spends US$7.5bln to purchase Addax Petroleum Co.
5. 2010 CNOOC spends US$3.1bln to purchase 50% shares of Argentine Brida Energy Holding Ltd.
6. 2010 Geely spends US$1.8bln to purchase Volvo from Ford Motors
Editor:Xiong Qu |Source: CCTV.com