Watch Video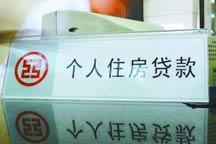 Play Video
Chinese regulatory bodies have re-affirmed the government's stance on property policies, by denying reports of loosening in the sector. Rumours that loans for third home purchases would be allowed, pushed up real estate shares this week.
China's banking regulator insists local lenders will not spoil the plans of the country's tough property sector policies.
The China Banking Regulatory Commission, Ministry of Housing and Urban-Rural Construction, and the State-owned Assets Supervision and Administration Commission, have reaffirmed the central government's stance.
Ye Yanfei, Official of China Banking Regulatory Commission said "Rumours that the control measures would be loosened are totally wrong. The central government is not changing its policies."
The banking regulator says all commercial banks responded immediately to the State Council, drawing up regulations to implement housing policies. And they've carried them out strictly.
A survey shows that loans issued to people who already own a home have decreased, suggesting speculative housing demand has been curbed.
Ye Yanfei said "Speculative housing demand has been curbed but not totally. Speculators are still a strong force in the housing market. Once the policies are loosened, they will dominate the market again. We will firmly implement these policies."
The banking regulator also promised to tighten bank supervision, to ensure the implementation of housing policies.
Editor:Xiong Qu |Source: CCTV.com