Watch Video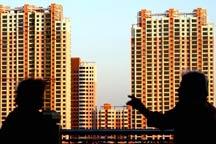 Play Video
Property prices dropped in June for the first time this year, providing further evidence that the central government's curbing measures are working. Across 70 cities, prices edged down an average, point 1 percent. Yin Hang reports on the figures in a few of the big cities.
Beijing's housing prices have always been a hot topic.
In the first ten days of July the transaction volume of second-hand homes continued to shrink. It dropped by more than 30 percent month on month, hitting a record low.
Analysts say that's the result of the wait-and-see attitude.
The prices of second-hand homes also fell, but the decrease obviously slowed. That makes the third quarter is a significant time for price changes. Developer discounts and promotion campaigns for new home projects will likely have a great impact on the price of second-hand homes.
Analyst said "If the developers can launch stronger discounts and promotions campaigns, home buyers will be attracted."
Payment methods have also changed a lot since the government announced tightening policies.
In Chongqing city, property prices were down 0.3 percent in June compared with May. That's the first monthly drop since February last year.
First-tier cities were the first to be affected by housing policies, closely followed by second and third-tier cities.
Dr. Wang Yong, China Index Academy said "Second-tier cities like Chongqing will be greatly affected. The transaction volume and prices will drop."
In Nanjing, housing prices also continued the downward trend, falling 0.6 percent in May.
The state council will continue its policies in order to protect the interests of home buyers, and the healthy development of housing industry.
Editor:Xiong Qu |Source: CCTV.com