Watch Video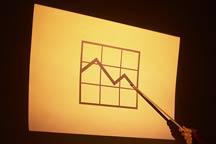 Play Video
Troubles in the Eurozone, the de-pegging of the yuan, and tightened property policies will affect China's economic performance in the second half. Yin Hang takes a look at China's macro economy.
Global markets are tumbling, and Chinese stocks are no exception. The Greek debt crisis which erupted at the beginning of the year, sparked investor worries. And there were domestic factors too. China's economic growth remained in double digits in the first quarter, shored up by private investment, domestic consumption and exports
But analysts expect tightening in property policies, to further affect the market in the second half.
The stock market might not be rising, but the vegetable market has been.
Skyrocketing vegie prices in the first quarter caused concern early. But May's CPI figure, showed that inflationary pressures weren't as strong as first feared. Most experts expect the June CPI to fall.
A more flexible currency exchange rate, could also help to ease pressure on inflation if the yuan appreciates.
Since the government announcement that it would de-peg the yuan from the U.S. dollar on June 19th, the Renminbi exchange rate against the greenback has risen by more than 0.7 percent. But it's hard to predict whether the yuan will depreciate or appreciate in the second half.
Either way, it will affect export growth.
China's General Administration of Customs says, the total trade volume from January to June reached 1.35 trillion US dollars. Export growth was more than 50 percent.
But behind the impressive figure, is China's low base from last year.
Internationally, the European Union could impact exports in the second half. China's largest trade partner, has domestic woes that are likely to affect demand. Domestically, rising labor costs are diminishing China's competitive edge. All in all, experts predict slowing trade growth in the second half.
It's likely to be a similar story in the property market.
Central government efforts to cool down the real estate market have choked off property prices. But they still remain high. Prices and transaction volumes are edging down. But it's more likely that growth will simply slow.
Related stories
Editor:Xiong Qu |Source: CCTV.com