Watch Video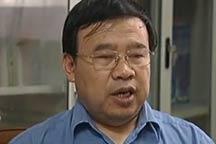 Play Video
Allegations of protectionism have been on rise since the outbreak of the global financial crisis. Many cases have been filed against Chinese exports over anti-dumping practices and countervailing duties. In the current climate, China's export-oriented companies should have some knowledge of the legal process.
Since September last year, over 20 anti-dumping and countervailing cases have been filed against China's export companies in the U.S. and the EU. Many companies were levied tariffs as high as 200 percent after failing to appeal, and subsequently exited the market. Insiders say Chinese companies should mount a strong appeal to defend their own interests.
Zhao Jinping, Researcher of Development Research Center, State Council said "It's the most critical thing that a company should be aware of - the importance of appealing. Because only by doing that, it can have a chance of winning."
Usually, companies involved in anti-dumping and countervailing cases have limited time to prepare their defense. And once the case commences, new documents are no longer accepted. Insiders say respondent companies should be fully prepared before going to court. They should pay special attention to collecting and organizing key company documents, including balance sheets, payroll records and export orders, even before a lawsuit is on the horizon.
Yao Ming, President of Yama Ribbon & Bows C0. Ltd. said "Sales records should be well organized. It's the same with balance sheets."
Chinese companies should also be familiar with the appeals process, as a decision in the first instance can be reheard. The government should also arm themselves with knowledge of the international legal process, so as to best assist Chinese companies in their defense.
Editor:Xiong Qu |Source: CCTV.com