Watch Video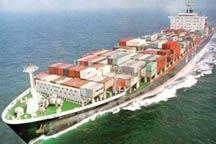 Play Video
Another issue affecting China's macro economy is global demand. Although China's exports rebounded swiftly in the first half, the external economic environment is still challenged by a slow global recovery, and ripple effect from the EU debt crisis. Guan Xin reports how foreign trade will remain uncertain in the second half of this year.
Container ships steam back and forth at full speed.
Ports are busy loading and unloading goods.
"This is the Tianjin Port, the biggest in North China, located southeast of the capital of Beijing. We can see container ships from all over the world are coming and going one after another. After a bumpy ride in 2009, the country's foreign trade rebounded swiftly, and grew at a sizzling speed."
Pang Jiwei, Manager on Duty of Tianjin Port said "The boat at the back came in last night, and will soon take off. That one is still loading goods, and will leave tonight. Generally speaking, the port's parking lots are busily occupied. Our work is much heavier than last year when the financial crisis hit trade. "
What Mr. Pang felt about his work load is reflected in recent figures. In the first half of 2010, exports rose 35 percent from a year earlier. Imports during the same period were up more than 50 percent.
Although the figures are extraordinary, experts say the strong rebound won't necessarily be sustained in the second half.
Wu Xiaoqiu, Dean of Financial & Securities Inst., Renmin University said "The external demand has big uncertainties. Especially when it comes to the EU debt crisis. We are not sure how it will evolve, how it will affect the European economy. The EU is China's biggest trade partner. If the European economy goes wrong as a result of the chain effect, China's foreign trade will take a beating."
Experts say with such uncertainties, China should focus on increasing domestic demand. This is also key to China's economic restructuring.
Helen Qiao, Economist of Goldman Sachs said "With that in mind, we still think the global recovery is more important backdrop that we should not forget. Growth is going to slowdown, but more importantly, I think what policy maker want to detect is more on the domestic demand front. Because domestic demand is slowing down even faster due to mostly the tightening policies introduced so far.
Despite the rosy growth figures of the first six months, China's export sector may still face a rocky road in the second half. But experts say it's not necessary to be too pessimistic. They say a collapse in global demand, is unlikely to be repeated.
Editor:Xiong Qu |Source: CCTV.com