Watch Video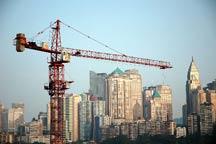 Play Video
Three months after the Chinese government implemented policies to control housing prices, the market is showing signs of cooling. But in some areas, the policies are becoming flexible. Should the measures be followed as prescribed, or are adjustments necessary?
Fan Gang from the National Economic Research Institution says the property control policies are necessary, but the results aren't good enough.
Fan Gang, President of National Economic Research Institute said "I think the adjustments are far from enough, the policies have just been implemented, and these adjustments are normal and necessary. The current investment in real estate grows by 37 percent each year, but the figure was 27 percent ten years ago. It needs to be slowed down. Some say if real estate investment cools down, it will hinder the nation's economy development. Big cities will be affected, but second and third-tier cities, who contribute a large portion of the country's real estate market will not be greatly affected."
The limits of the policies have become uncertain in some cities. But Fan stresses that the country's real estate market needs internal stability, and control measures need to be carried out strictly. He also suggests systematic reforms.
Fan Gang said "Land is limited, and we have only one planet - how can we build more houses within limited land? In many places around China, land is not being fully utilized. So this system needs to be modified.
Fan also suggests measures should be taken to control loan growth in order to maintain a stable economy.
Related stories
Editor:Xiong Qu |Source: CNTV.CN