Watch Video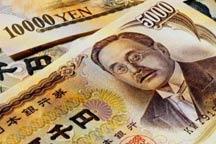 Play Video
Japan's caps on spending and bond issuance is part of the country's fiscal framework to rein in its public debt, which is now nearly twice the size of its GDP.
The debt has long been financed domestically from the country's massive pool of savings. That mostly sits in the banking system and is recycled into Japanese Government Bonds. But fears are growing that the aging population will start drawing on that pool of savings, forcing Japan to rely on foreign investors to fund its debt. That could potentially create market instability.
Credit agencies have even warned of possible downgrades in Japan's rating, as the ruling party's loss in an upper house election earlier this month jeopardized efforts to rein in the country's huge public debt.
Editor:Xiong Qu |Source: CNTV.CN