Watch Video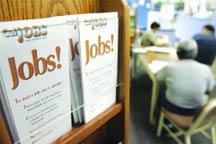 Play Video
The U.S. Senate is expected to approve an extension of long-term unemployment benefits for about 2 million Americans without jobs. With congressional elections looming in November, the Senate has been locked in a partisan standoff over how to pay for the benefits' extension. But the Democrats are eager to bring down the 9.5 percent unemployment rate.
After weeks of partisan clashes, help for long-term unemployed Americans should be on the way again soon.
The Senate agreed to extend benefits for the nearly two million people who have lost their unemployment benefits while Congress argued over how to pay the $34 billion price tag for the bill.
In terms of stimulus, unemployment provides the biggest bang for the buck, according to Marisa Di Natale at Moody's Analytics.
Marisa Di Natale, Director of Moody's Analytics said "Mainly because unemployment insurance benefits are usually spent rather than saved. Most people who are receiving benefits are strapped for cash and therefore save very little of the benefits."
With the help of the newly-sworn in Senator from West Virginia, Democrats passed the bill Tuesday. The House is expected to pass it later this week and send it to President Obama to sign it into law.
The extension's needed because the job market's stuck in slow motion and unemployment stands at 9.5%. Companies are reluctant to hire when they don't know what kind of new laws will come out of Washington. Alan Valdes of DME Securities:
Alan Valdes, Director of Trading, DME Securities said "There's so much un-decision in this new financial bill that's coming out there, that the devil's in the details as we like to say. So we're going to wait to see how that reads. But I think that's the big reason they're not hiring yet."
That's one reason almost half of the 15 million Americans out of work have been unemployed for more than six months. That's the worst level since the government began keeping track in the 1940's.
And the long-term unemployment picture may be getting worse. The Labor Department said Tuesday that while the unemployment rate fell in 39 states and Washington, D.C. last month - that's mainly because more people gave up searching for work and are no longer being counted.
Related stories
Editor:Xiong Qu |Source: CNTV.CN