Watch Video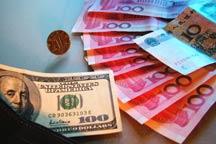 Play Video
Half a decade ago today, China moved into a managed floating exchange rate regime. The system is based on market supply and demand, with reference to a basket of currencies. Since then, the Renminbi has appreciated by 22 percent.
China's central bank set the yuan's daily mid-point slightly higher on Wednesday, at 6.7802 to the U.S. dollar. It rallied up 22 percent higher than 8.2765 yuan versus the dollar, the level maintained five years ago to the day.
From July 21st 2005 to the end of 2008, the Renminbi exchange rate against the U.S. dollar appreciated accumulatively by 21 percent. Between 2005 and 2006, it appreciated 4.6 percent. And the currency again appreciated 5.5 percent and 10.9 percent respectively in 2007 and 2008.
The financial crisis in 2008 put a halt on China's foreign exchange rate reform. The central bank adopted a pegging policy of the yuan against the U.S. dollar.
Until June 19th this year,the central bank announced the de-pegging of the yuan from the dollar, allowing for more flexibility. The move is viewed as China's second foreign exchange reform.
Looking retrospectively at China's exchange rate reform process, experts' opinions are mixed. Some say a more flexible currency policy is in tandem with China's rapid economic growth and robust purchasing capability. They insist China should continue implementing the reform.
But others, who are concerned about pressure from overseas, say China should reform its exchange rate at its own pace.
Other experts still are warning the de-pegging policy may push some small businesses to the verge of bankruptcy, while creating more risks.
But the general consensus seems to be that a more flexible yuan will help China adopt a healthy pattern of economic development. Experts say it could reduce China's trade imbalance and excessive reliance on exports, and help sustain growth by relying more on domestic demand.
Insights:
Dr. Gao Zhikai comments on RMB's reform over 5 years >>
How far is RMB away from int'l currency? >>
How will yuan's appreciation affect China's economy? >>
Lewis Wan: RMB changes the way people do business in HK >>
Editor:Xiong Qu |Source: CNTV.CN