Watch Video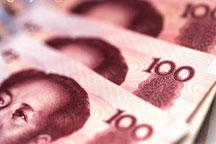 Play Video
China is determined to steer the value of the yuan in relation to a "basket" of currencies, not the dollar.
According to the deputy governor of the People's Bank of China, the central bank might start to publish the yuan's nominal exchange rate measured against the currencies of China's trading partner.
It's in a bid to lessen an excessive focus on the yuan's worth in dollars. Additionally, managing the yuan to a basket might entail permitting the currency to fall against the dollar, depending on market conditions. The yuan's value against a basket rather than any one currency, is critical for adjusting China's exports and imports and its external payments.
Editor:Zhang Jingya |Source: CNTV.cn