Watch Video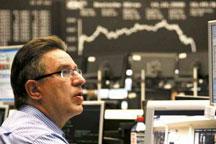 Play Video
Global stocks rose on Thursday and the euro strengthened, backed by upbeat corporate results, better-than-expected U.S. housing data, and an improvement in European manufacturing and services activity.
In the meantime, expectations before the release of European banks' stress test results appeared to show an easing of concerns, as the region's bank stocks ranked among the best performers.
Strong sales of Windows 7 helped power Microsoft to a better-than-expected quarter. The software giant exceeded sales and profit forecasts. It says it sold more than 175 million licenses for the latest Windows upgrade.
Sales at Amazon.com were in line with forecasts, but earnings were lighter than expected. A price war in the electronic book reader market may have put the squeeze on margins.
Revenues at American Express were slightly better than expected and earnings topped forecasts. The company says business is back or at least near where it was before the recession.
In non-earnings related news: General Motors is buying a subprime auto financing company for $3.5 billion. GM says the purchase of AmeriCredit will loosen financing for car buyers with less than stellar credit histories. The U.S. government still holds a majority stake in GM.