Background: China's securities regulator today approved China Everbright Bank's Shanghai IPO proposal,sources familiar with the matter say. It's the latest Chinese lender to tap the equity markets for funds, after the lending spree last year. Full story >>
Watch Video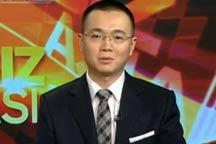 Play Video
For more analysis we're joined now by Chen Jiahe, an analyst from Cinda Securities. Welcome to the program.
Q1. Everbright Bank's IPO is likely to be the second largest bank IPO in China this year. Will it put more pressure on the market?
Q2. How will it affect overall banking shares?
Q3. The Shanghai Composite has risen for 6 consecutive days. Is it safe to say market confidence is back?
Editor:Xiong Qu |Source: CNTV.CN